Lighting & Audio Visual Equipment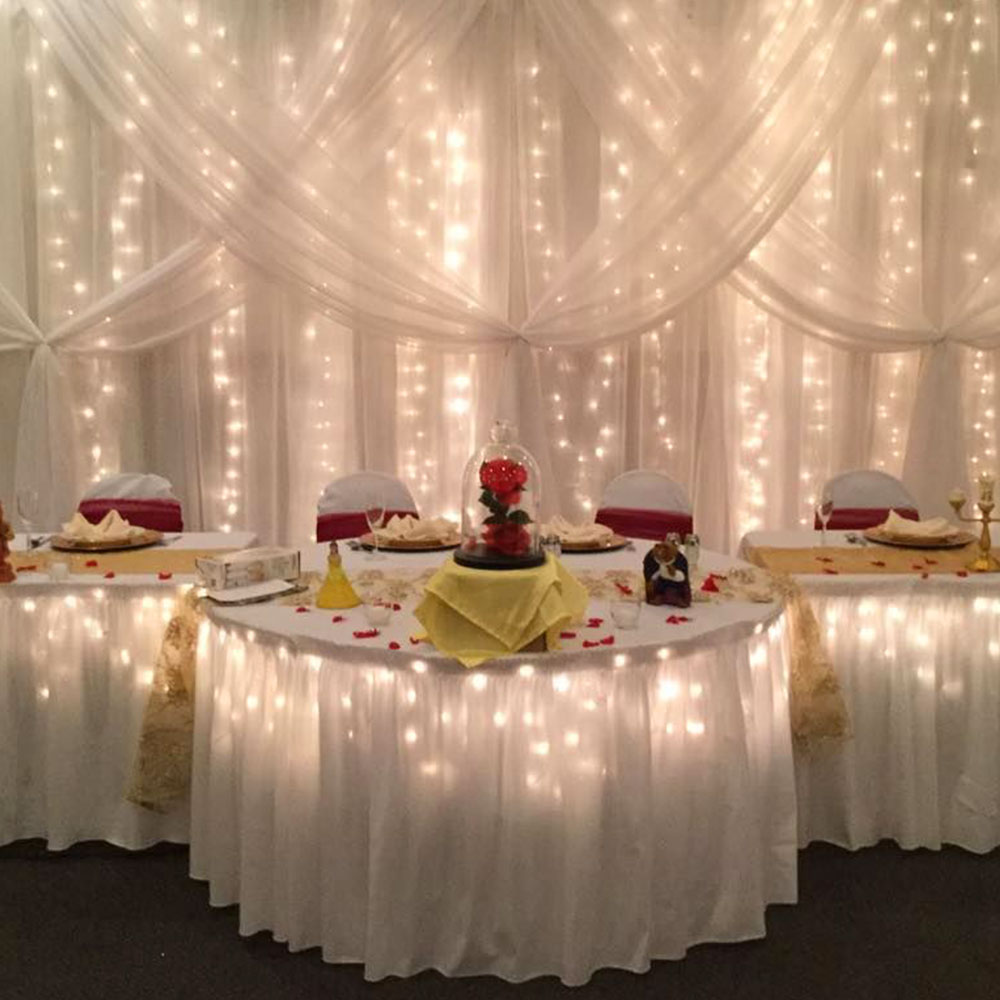 A wedding reception beneath a gorgeously decorated tent can provide the best of both worlds. You get the feel of an outdoor reception, yet you're protected from the elements.
String lights are a must for an outdoor wedding. When the sun goes down, small bulbs will illuminate your space with a warm, romantic glow.